2021 Annual Safety Committees' Meeting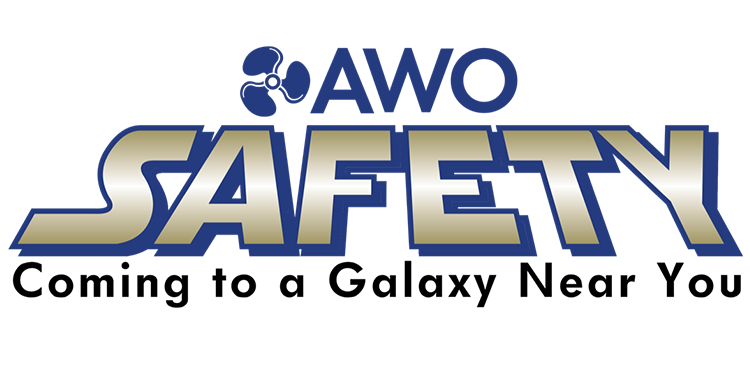 Please join the Coastal and Interregion Safety Committees for their three-part 2021 Annual Meeting and celebrate both your commitment to safety and Star Wars fandom.
 

 

 

 

Wednesday, March 31

2:00-4:00 PM ET, Virtual Meeting

 

Safety Episode III will explore deficiencies and non-conformities found during vessel audits by third-party organizations and U.S. Coast Guard inspections. Moreover, we will be trained on the iterative interrogative techniques, known as the 5 Why's, which is part of root cause analysis.

 
Past Episodes
 

 

 

 

Safety Episode I: Safety: This is the Way 

focused on the need for the tugboat, towboat and barge industry to learn from other safety-leading industries and find innovative ways to adapt that knowledge. 

 

Episode I featured keynote remarks by CAPT (ret) Russell Holmes, Director for the Center for Offshore Safety (COS) and former Officer in Charge Marine Inspection for the U.S. Coast Guard's Eighth District Outer Continental Shelf. 

 

Russell Holmes recently retired from the U.S Coast Guard after nearly three decades of service. Just prior to starting at COS, Captain Holmes served as Officer in Charge, Marine Inspection (OCMI) for the U.S. Gulf of Mexico. In this role, he oversaw all inspection and investigation activities for Mobile Offshore Drilling Units (MODU), fixed and floating Outer Continental Shelf facilities. He has a Master of Science in Engineering in Naval Architecture and Marine Engineering and a Master of Engineering in Manufacturing from the University of Michigan and is a certified Project Management Professional (PMP). His military awards include the Defense Meritorious Service Medal, Meritorious Service Medal, Coast Guard Commendation Medal, Army Commendation Medal, Coast Guard Achievement Medal and Commandant's Letter of Commendation.

 

 

 

Episode i also featured Habit Superhero Sharon Lipinski, who shared an overview of her new report, entitled "The Biological Basis of Complacency," which defines complacency in the workplace, shares how to diagnose complacency, connects complacency as a byproduct of habit, explains its implications on employee behavior, and imparts valuable ways companies can focus their energy on increasing cognitive engagement. 

 

Sharon is a certified Gamification for Training Developer, speaker, and TV personality. Author of "365 Ways to Live Generously: Simple Habits for a Life That's Good for You and for Others", a daily book that helps people create the habits that will get them healthy in body, mind, and spirit. Founder of a non-profit, she helped donate more than $100,000 to great charities around the world. Holder of a Guinness World Record for the Longest Line of Toothbrushes—3.5 miles! This charity event collected 55,000 toothbrushes and 17,000 tubes of toothpaste for Colorado children. Sharon Lipinski is the Habit SuperHero and CEO of 

Habit Mastery Consulting

, which helps organizations increase their targeted safety behavior by up to 150%, and creates systems on how to get these new behaviors to stick.

 
 

 

 

 

Safety Episode II: Do or Do Not, There is No Try. welcomed representatives from U.S. Coast Guard Sectors Miami and New Orleans and AWO members Crowley Maritime and Devall Towing for a panel review of the extraordinarily active, record-shattering 2020 hurricane season. We explored lessons learned and best practices to ensure the towing industry is continuously improving hurricane preparedness and response.

 

 

CDR Steven Elliott, Prevention Department Head

Coast Guard Sector Miami

Mr. Matt Devall, Chief Financial Officer

Devall Towing & Boat Service of Hackberry, L.L.C.

CAPT Will Watson, Sector Commander

Coast Guard Sector New Orleans

Mr. Jim Morris, Director of Emergency Preparedness 

Crowley Maritime Corporation

 
 
 
 
 
 

Ms. Mary Abbajay, President of the Careerstone Group, followed with a multi-generational workforce training to explore the distinctive perspectives, motivations and expectations of different generations and explained ways to develop appropriate and effective strategies for managing multi-generational talent.

Mary Abbajay, author of the award-winning, best-selling Managing Up: How to Move Up, Win at Work, and Succeed with Any Type of Boss is the president of Careerstone Group, LLC, a full service organizational and leadership development consultancy that delivers leading-edge talent and organizational development solutions to business and government.

As a sought-after author, speaker, consultant, and trainer, Mary helps clients develop the strategies, skills and sensibilities needed for success in the 21st century. Her expertise lies in helping clients create dynamic and productive workplaces that foster professional and personal excellence and growth. Mary is a frequent expert contributor for television, radio and print publications where she provides practical leadership and career advice. In addition to her role as a Forbes.com contributor, her work and advice have appeared in the New York Times, Harvard Business Review, The Wall Street Journal, Fast Company, Forbes, The Financial Times, Money Magazine, Southwest Airlines Magazine, Huffington Post, CNN.com, Monster, CNBC, and the BBC.