Many Americans are not aware of the tugboat, towboat and barge industry's important role in keeping our nation secure. The men and women who crew the industry's more than 5,000 towing vessels and 33,000 barges are the "eyes and ears" of our nation's maritime transportation system and an essential partner in the U.S. Coast Guard's mission to protect maritime homeland security. AWO works closely with the Coast Guard to enhance maritime security on the nation's coasts, inland waterways, the Great Lakes, and in ports and harbors throughout the country.
One of the industry's proudest accomplishments came on one of the nation's saddest days – September 11, 2001 – when the maritime industry, the U.S. Coast Guard, and vessel operators worked together to evacuate more than 500,000 people from Manhattan, the largest maritime evacuation in history.
Since that time, AWO has been committed to working with both the federal government and our member companies to enhance maritime security and preserve the safety and efficiency of maritime transportation. By April 2002, seven months before Congress passed legislation mandating vessel security plans, AWO produced a model vessel security plan for member companies. When the Maritime Transportation Security Act became law in November 2002, AWO worked with the Coast Guard to transform its plan into one of the first agency-approved Alternate Security Programs. AWO has continued to work to ensure that MTSA and the Transportation Worker Identification Credential (TWIC) program are implemented effectively, including by advocating for common-sense statutory and regulatory reforms such as the TWIC OneVisit initiative. Now, as our member companies evolve to meet their needs with new technology and become increasingly reliant on cyber systems, AWO has partnered with the Coast Guard and industry experts to raise awareness of the importance of cybersecurity and support our members in cyber risk management.
AWO's Security Working Group and the Coast Guard-AWO Cyber Risk Management Quality Action Team inform our work on security issues. If you would like to join either team please contact AWO Info.
Alternative Security Program
The AWO Alternate Security Program, or AWO ASP, is among the first alternative security programs to be approved by the U.S. Coast Guard. The AWO ASP is a comprehensive program of policies and procedures to promote the security of towing vessels and barges developed by industry experts and based on a comprehensive assessment of industry security vulnerabilities. The current AWO ASP, dated May 2019, was approved by the Coast Guard on August 23, 2019, and is valid through August 23, 2024.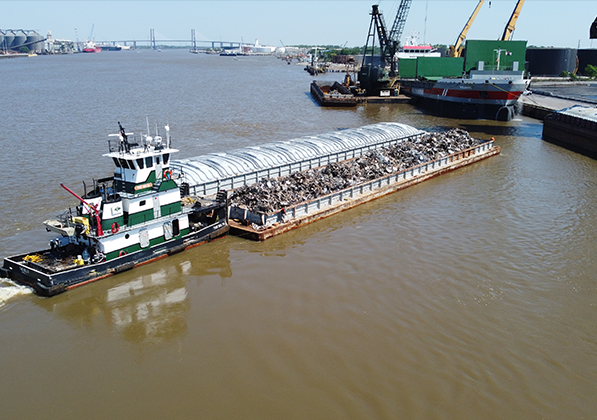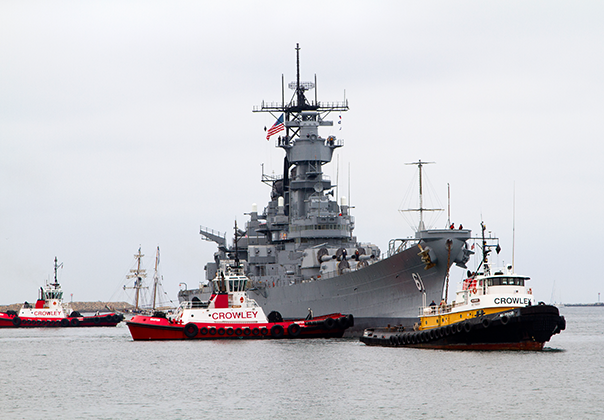 Cyber Risk Management
As the tugboat, towboat and barge industry evolves to meet its operational and informational needs with technology and becomes increasingly reliant on cyber systems, it faces new challenges. Cyber crime is proliferating, and cyber disruptions – whether from an attack or from an accident – can have far-reaching consequences.