Navigating to Zero - April 26
Norfolk Tug Company - Crews of the Paula Atwell and Robert Burton
SCF Marine – Crew of the SCF Endeavor
Stasinos Marine – Crews of the Charles James and Eastern Dawn
Crescent Towing – Crew of the Lisa Cooper
Kirby Inland Marine – Crew of the Drum Point
Amherst Madison, Inc. – Crew of the Mary Ellen Jones
Genesis Marine – Crew of the Margaret Anne
Kirby Inland Marine – Crew of the M/V Lampasas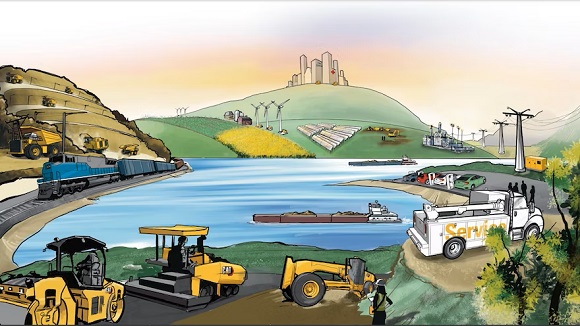 Bob and Paul discussed the value of blended training to help new mariners develop their knowledge and skills, using both classroom instruction and practical teaching "on deck" in a safe environment, like a barge moored to shore or a simulated deck area set up on land but designed to look and feel like a real barge.
The panelists discussed how engagement tools like gamification – a structure of training that allows trainees to earn points or badges for success – appeal to a younger generation that is very familiar with video games and provide both entertainment and educational value. Using another emerging technology, virtual reality (or VR), both new hires and experienced mariners can learn to conduct remote assessments using virtual tools, which can make real-world operations more efficient – for example, a barge going to dock can undergo a virtual assessment en route to the terminal to save time when it arrives on dock for discharge. All of the panelists agreed that personal electronic devices (smart phones) are emerging as a preferred method of delivering training, and because of this, training should be designed to work on both a computer and mobile device whenever possible.
Peter, Jon, and Jonathan talked about the importance of putting accident investigations and reports, safety alerts and recommendations, and other guidance from the Coast Guard and National Transportation Safety Board to good use by incorporating them into training to prevent similar incidents in the future. Jon suggested presenting mariners with real-world incidents and asking, "What would our organization do in the case of an emergency like the example?" Jon and Jonathan both discussed the advantages of putting a real-world incident into a simulator for training, as it provides a realistic scenario and has a known outcome that can be compared to the simulated outcome to look for opportunities for improvement.
The panelists agreed that pre-hire assessments can help identify candidates that will fit the role and give the hiring manager an idea of the candidate's level of experience. Bob suggested making a short film about the robustness of your training program to show that your organization values training and is willing to invest in people, which are signs of a strong safety culture. Jonathan recommended showing off the "cool" things we do, like using simulators, to ensure our captains and officers receive the best training available.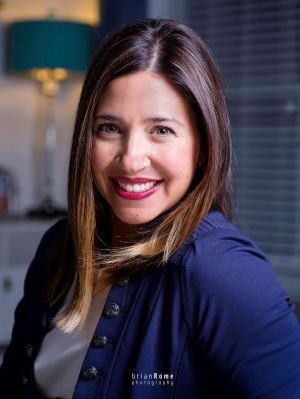 | | | |
| --- | --- | --- |
| PREP TIME | TOTAL TIME | SERVINGS |
| 5 Minutes | 25 Minutes | 6 |
1 lb. lean ground beef, or use turkey or pork if you want

2 tsp Italian seasoning

1 small onion, finely diced

½ tsp dried oregano

1 large carrot, peeled and shredded

½ tsp dried basil

1 cup freshly chopped spinach

⅛ tsp red pepper flakes

2 tsp salt

4 cups low sodium chicken, beef, or vegetable broth

2 tsp minced garlic

28 oz canned crushed tomatoes

375 g whole grain or vegetable-based spaghetti noodles (about 13 oz)
In a large skillet, cook ground beef and onion over medium heat, stirring often, until beef is browned. (If not using lean ground beef, you may want to drain excess fat from the pan.)
Add shredded carrot, spinach, salt, garlic, Italian seasoning, oregano, basil, and red pepper flakes and cook 1-2 minutes.
Add broth and crushed tomatoes. Bring to a simmer over medium-high heat and then add dry spaghetti and reduce to medium heat. Cover and cook for 10-15 minutes until pasta is cooked, stirring often to keep spaghetti from clumping. (If sauce thickens too quickly and pasta is not yet cooked, simply add another ¼-½ cup broth and keep cooking.)
When pasta is cooked, taste and adjust seasonings as desired. (Optional: add 1 tsp granulated sugar if tomatoes are bitter.)
Serve with shredded Parmesan cheese and fresh basil as desired.
For more flavor, swap the ground beef for Italian turkey sausage.
You can leave out the meat and add extra veggies — mushrooms and peppers are great additions!
MSIB 05-23 from the Inspections and Compliance Directorate addresses fire safety on small passenger vessels with a useful checklist that all vessel operators can use to assess their vessel and evaluate their crew's level of preparedness for a fire emergency.
Safety Alert 05-23 from the Inspections and Compliance Directorate summarizes a recent investigation of a fire on a towing vessel using heat cables (also referred to as heat tracing cable or heat tape) to prevent condensate from forming and freezing within hoses used to transmit compressed air for a vessel's air-operated engine throttle control system. The heat cables were designed to be installed on fixed piping systems and when improperly installed, such as on hoses or other applications in which they are subjected to movement, the stresses of flexing and bending can cause damage and lead to a fire.
MSIB 04-23 from the Inspections and Compliance Directorate addresses a growing issue for carriers moving wind turbine parts, which may be loaded in a way that limits visibility from the navigation bridge. The guidance in this MSIB can be applied to any load that limits line of sight from the wheelhouse.
MSIB 03-23 from the Ninth District discusses the risk of pollution from facilities that transfer oil using submerged or partially submerged pipes. While this bulletin does not directly relate to vessel piping, the information contained in the alert is useful when designing a hose, pipe, and flange inspection program for your vessel.
oversee safety and environmental requirements for facility design, fabrication, installation, operation, and decommissioning;
promote the safety of operations through regulatory requirements and programs such as safety management systems, inspections, incident reporting, and investigations; and
enforce compliance with all applicable safety, environmental, and conservation laws and regulations.
Sustainability is important year-round, but on Earth Day (April 22) we celebrate our environment and discuss ways to take care of our planet. In honor of Earth Day and in continuance of our mission to support our members' commitment to sustainability, below are some "lazy" ways you can help save the planet, adapted from the

United Nations Sustainable Development Program

:

Save electricity by plugging appliances, including your computer, into a power strip and turning them off completely when not in use.
Stop paper statements from your bank or credit card and pay your bills online or via mobile.
Don't just like, share. If you see an interesting social media post about sustainability or climate change, share it so folks in your network see it too.
Speak up! Ask your local and national authorities to engage in initiatives that don't harm people or the planet or get involved in AWO's working groups by contacting safety@americanwaterways.com.
Turn off the lights. Your TV or computer screen provides a cozy glow, so turn off other lights if you don't need them.
Stay informed. Follow your local news and check out AWO's work on sustainability online or at an upcoming meeting.